3.7 billion employees, based in Tullahoma, Tennessee Ascend Federal Credit Union wear red to support the American Heart Association's Go Red for Women campaign. Ascend and its employees recently raised $1,270 to support AHA's efforts to raise awareness of women's heart health. Employees gave a total of $635 by donating at least $5 to the Go Red for Women program to wear blue jeans and a red shirt on National Wear Red Day on Feb. 4, and Ascend doubled the contribution of each employee, dollar for dollar.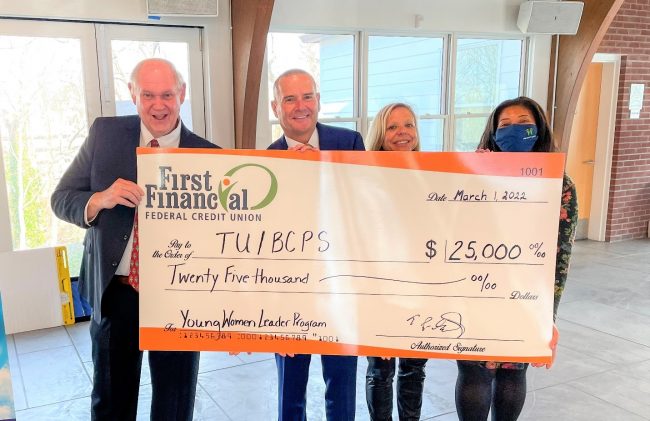 First Financial Federal Credit Union ($1.2 billion, Sparks, Maryland) recently provided a $25,000 sponsorship to support Baltimore County Public School students through Towson University's Outstanding Young Women Leaders program. This program enables selected young women from Baltimore County high schools to develop leadership skills and gain experience throughout their academic and professional lives while networking with professional women in the area. Some First Financial employees also volunteer and mentor young women. From left are Bob Brenneman, Chairman of the FFFCU Board of Trustees, Eric Church, President and CEO of the FFFCU, Towson University Presidential Scholar Nancy Grasmick, and a program participant.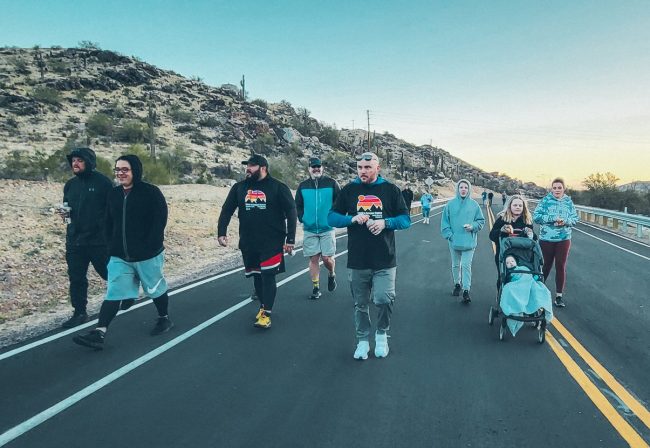 Hikers participate in the American Cancer Society's annual five-mile Climb to Conquer Cancer event in Phoenix on February 26. Prior to the event, employees and members in Arizona and New Mexico Credit Union of Mountain America ($14 billion, Sandy, Utah) donated $4,500 to the American Cancer Society. Money raised from the climb will allow the organization to continue providing free services like cancer treatment, travel to and from doctor's appointments and a toll-free information number.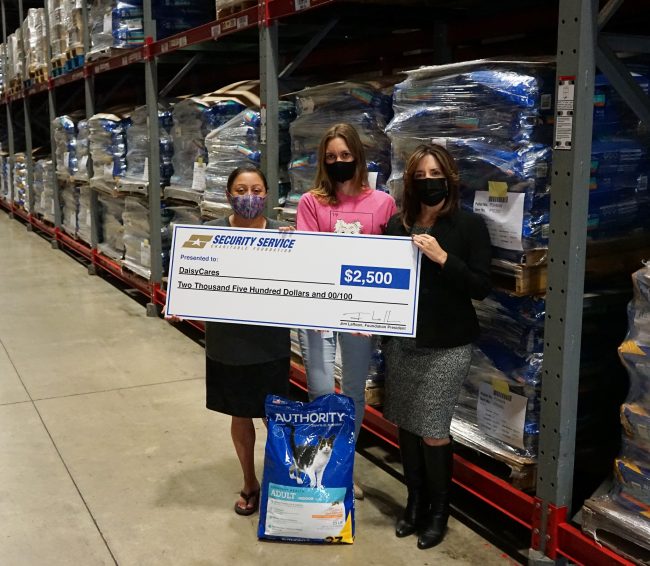 The Security Service Charitable Foundation, the $10 billion charitable arm Federal Credit Union Security Service in San Antonio, recently donated $2,500 to the San Antonio-based nonprofit DaisyCares, which partners with the San Antonio Food Bank to provide free pet food to members community and their four-legged friends in need. This donation will help provide 25,000 pounds of food for approximately 1,250 pets in need. From left are Erika Borrego, San Antonio Food Bank COO, Saskia Herbst, DaisyCares Program Manager, and Brandy Ralston-Lint, Senior Vice President of Corporate Communications Security.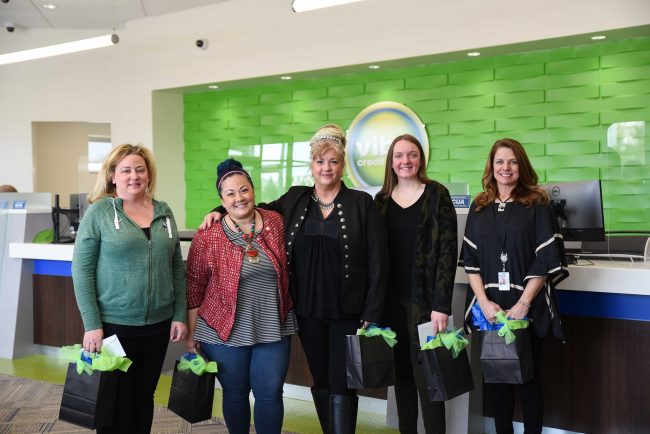 On March 1, Vibe Credit Union ($1.1 billion, Novi, Michigan) awarded $6,000 to six Novi-based organizations. The donations were the culmination of the credit union's VibeStrong Novi campaign, a social media-based promotion. A total of 2,851 votes were cast to determine the winning organizations. Left to right, Kaija Juszak, president of Novi Athletic Boosters, who received $800; Kat Dooley, trustee of the Novi Rotary Foundation ($1,200 prize); Debbie Wertz, program director for the Novi Community Coalition ($800 prize); Victoria Trudell, President of Zelphia's Community Kitchen ($1,000 prize) and Lisa Shields, Social Worker for Novi Youth Assistance ($1,000 prize). The sixth winner was Feed the Need from the Novi Rotary Foundation, which received $1,200.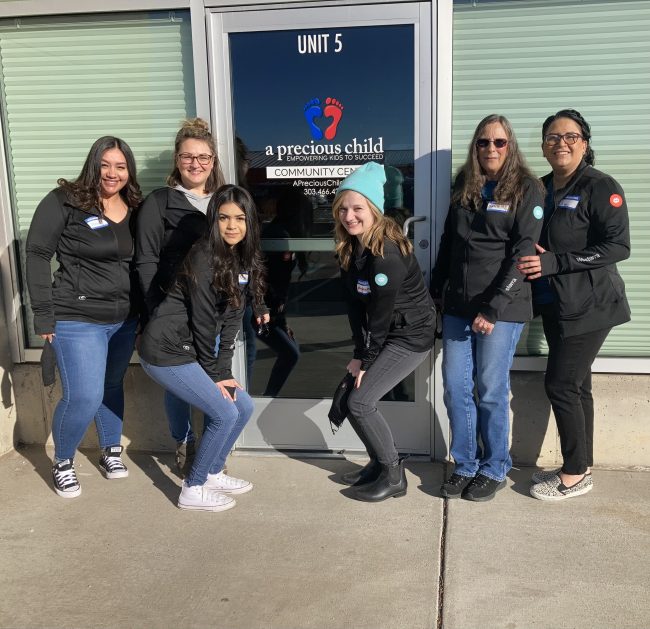 In response to December's historic Marshall Fire in Boulder County, Colorado, Westerra Credit Union ($1.9 billion, Denver) recently donated $90,500 to the Community Foundation Boulder County Wildfire Relief Fund through a $50,000 corporate match plus support from employees, members and from the community. Additionally, Westerra team members donated 22 hours of employee time to sort through 2,805 donation books to local charity A Precious Child on February 4 and 10, which will directly benefit 225 children and caregivers affected by the Marshall Fire. From left to right, Westerra volunteers Noemy Flamenco, Jennifer Powers, Maria Mendoza, Meghan Grall, Rochelle Tafoya and Arlene Delgado.
Please send your community news articles to Natasha Chilingerian at [email protected]